Contempopranea 2010
Client Contempopranea
What were they looking for?
This year the Contempopranea design was commissioned by competition. Javier Román's deign won and he created his own version for the 2010 festival.
What did we do?
We adapted the web styles to the new design and, thanks to data separation and presentation; it was done in short time with satisfactory results.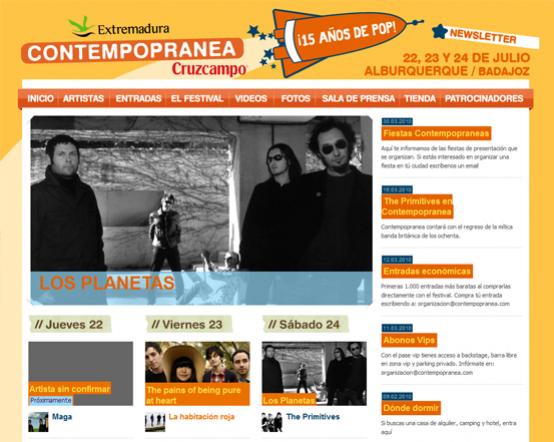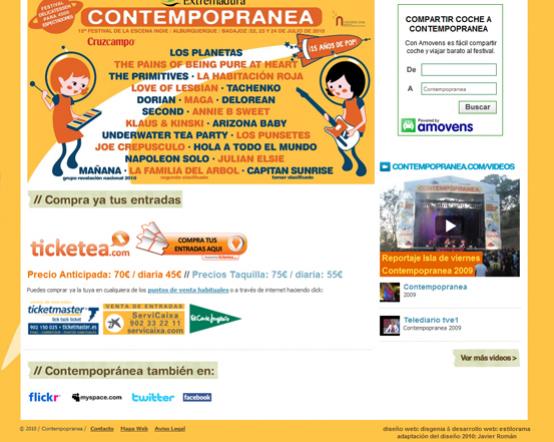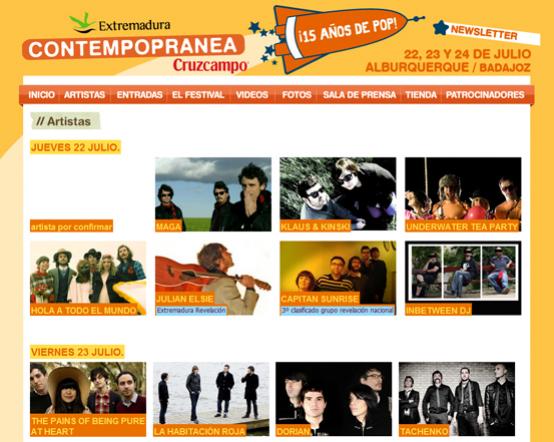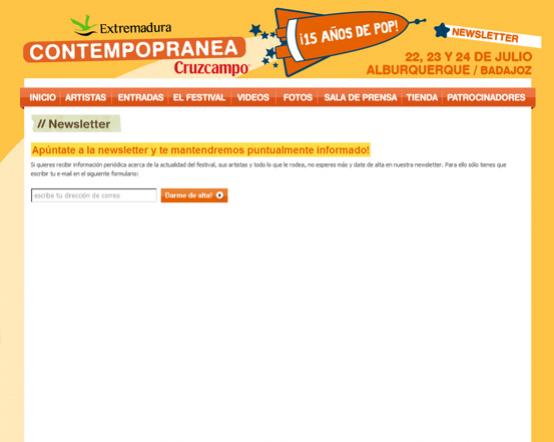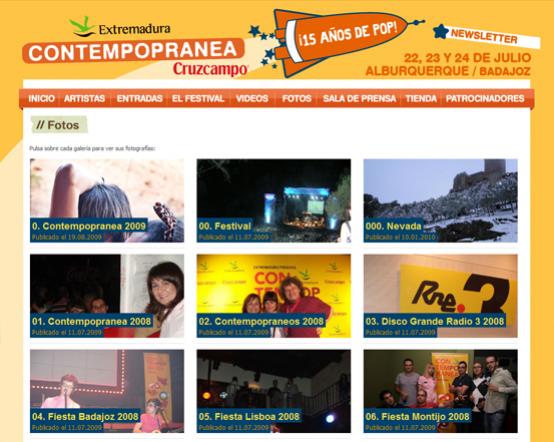 If you like any of our projects and you want to know more about them, if it's what you are looking for or you think that something similar can be applied to you, you can contact us. We will attend you gladly.