Confitería Marqués
Client Studiocreacion
What were they looking for?
Studiocreacion asked us to do a dynamic website for Confitería Marqués. It required a product directory.
What did we do?
The web design was a Studicreacion work.
We did the frontend and backend development.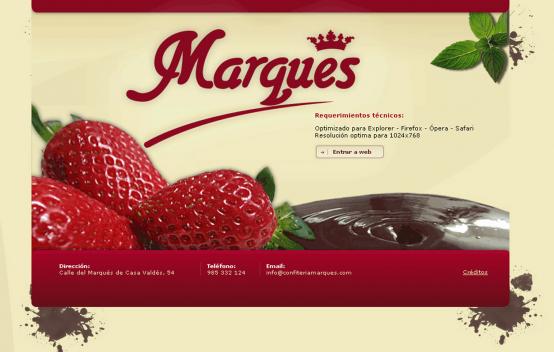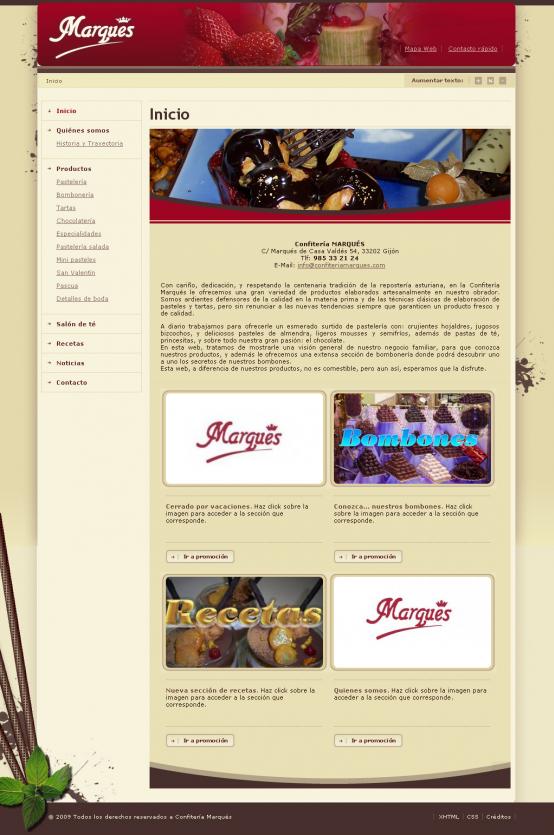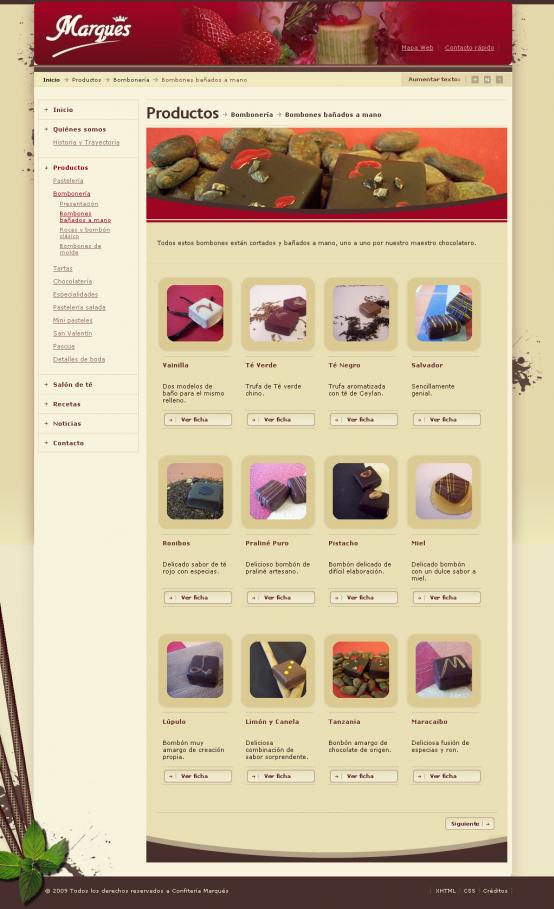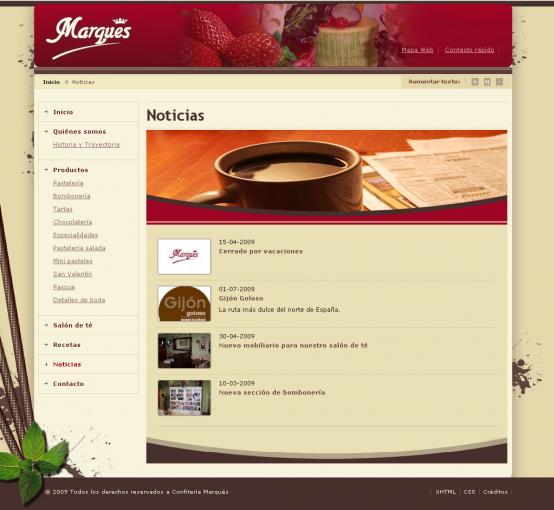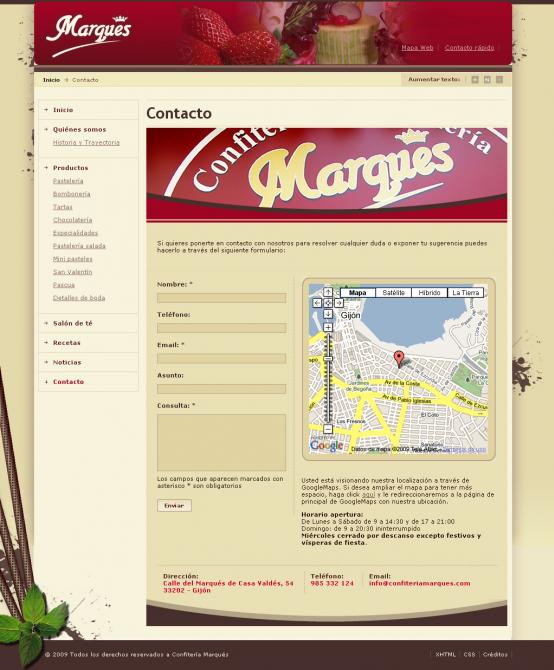 If you like any of our projects and you want to know more about them, if it's what you are looking for or you think that something similar can be applied to you, you can contact us. We will attend you gladly.