Vitalmasaje
What were they looking for?
Vitalmasaje needed a new business website, easy to use, with accessible information and the contact data always visible.
What did we do?
In this work, disgenia did the design and created the contents and we did the frontend and backend development.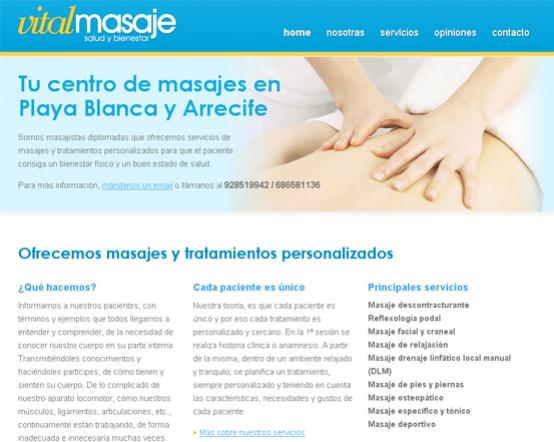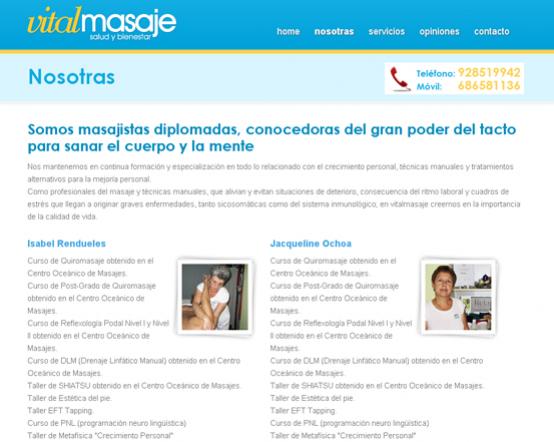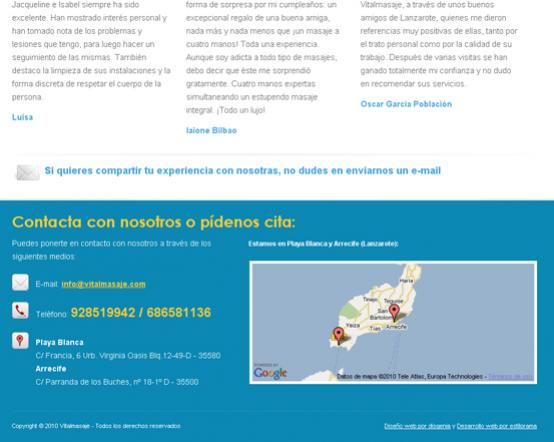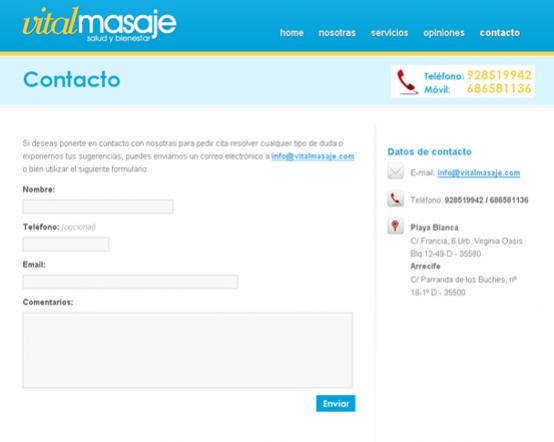 If you like any of our projects and you want to know more about them, if it's what you are looking for or you think that something similar can be applied to you, you can contact us. We will attend you gladly.